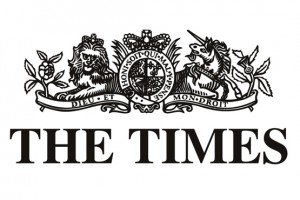 The Times journalist Catherine Sanz interviewed music memorabilia expert Laurence Carpenter about his recent 'Art by David Bowie' exhibition.
Here is a link to the interview: https://www.thetimes.co.uk/article/sound-and-vision-of-david-bowie-celebrated-at-dublin-gallery-xc5sbnlpv
Excerpt from interview:
"Paintings and sketches by David Bowie will go on public display for the first time this week at an Irish festival honouring the musician.
The ten lithographs span a period of nearly 30 years, from a 1976 painting of Iggy Pop turned into a lithograph in 1997, and a 1978 caricature self-portrait to a 2002 collaboration with Rex Ray, an American artist.
The works will be on display in GalleryX, Dublin, for five days this month as part of the David Bowie festival, which marks the second anniversary of his death.
Bowie released about 120 copies of each lithograph, which Laurence Carpenter, a Dublin-based music memorabilia expert, had been hunting down for years."
Pop Icons founder and managing director Laurence Carpenter has been a passionate collector and dealer of culturally and historically important music memorabilia for over 20 years. Specialising in high-end music memorabilia, Laurence has travelled the world buying and selling guitars, costumes, handwritten lyrics, awards, owned and used by rock and roll legends such as Bob Dylan, U2, Bowie and more contemporary music icons like Lady Gaga, Hozier, Rihanna and Coldplay.
Laurence also specialises in representing musicians, collectors and their estates in the sale of their archives to research institutions and museums.
Laurence is not only one of the leading music memorabilia collectors and dealers in the world he also curates pieces for the Grammy Museum, sourcing the rarest rock artefacts for display throughout their museums. He has featured as a special guest dealer on Channel 4's hit TV program "Four Rooms" and has been a expert guest on many national radio stations.
If you are reading this and you have an item that you think may be valuable and rare please send me an email with details and a picture if possible and I will be happy to get back to you to discuss.  I am always looking for rare pieces of music memorabilia, handwritten lyrics, stage worn costumes, artist owned guitars, signed contracts, anything unique and rare.  You can contact me using the following link: http://www.popicons.com/index.php/we-buy-music-memorabilia/